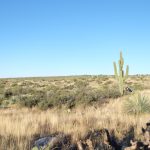 It has been a crazy 3-4 months…and it just keeps coming. So I'm selfishly taking some moments to myself in order to reflect on the last part of 2017. I read somewhere that travel is only glamorous afterward. After coming home to massive leak and living in a construction zone since January 1… 2 kids with strep throat… 1 case of flu (yours truly) I am ready for a little glamour. Anyway, in early November my mom, sis and I took our first girls trip in close to 2 decades. We spent the weekend in Tuscan doing yoga, hiking, eating clean, and of course no trip would be complete without tile rummy.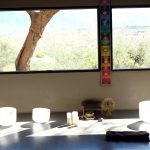 Awesome trip, ariel yoga and floating meditation were among the highlights.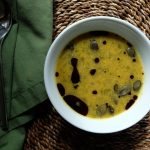 This spa food was really amazing. So naturally when we arrived back I was ready to copycat. Check out my recipe for this soup below.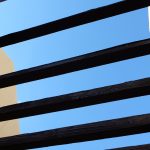 Of course the eighties architecture and 300 year old cacti weren't bad to look at either.
Story
This soup is vegan and packed with superfood goodness. The coconut milk adds richness to the broth, but if you aren't a fan you could use heavy cream or you skip it and it altogether.
Ingredients
2 tbsp olive oil
3 sweet potatoes chopped into 3/4 inch pieces
1 carrot chopped
1 bunch of kale
1 onion chopped
6 cups of superfood stock
1/4 can coconut milk
2 cloves of garlic minced
1 inch piece of ginger minced
juice of half of a lime
1/4 tsp of ground black pepper
1 tsp of sea salt
pumpkin seed oil
toasted pumpkin seeds
Recipe
Peel and chop your onion and sweet potatoes. In a heavy bottomed pot, heat your oil over medium heat and add your onion and a pinch of salt. Saute until transparent, then add garlic an ginger. After those become fragrant (about a minute or so) add your broth, sweet potatoes and 1 tsp of salt, and pepper. Cook for 20 minutes. In the meantime clean and remove stems from your kale and then chiffonade the kale. I do this by rolling the leaves and doing very slim cuts across.  The sweet potatoes should be tender, then add your kale. Cook for 10 more minutes. Remove the soup from the heat and using and immersion blender puree the soup. Add your coconut milk into the soup and seat for a few more minutes. Remove from heat and squeez in your lime juice. To serve, top each bowl with pumpkin seeds and a drizzle of pumpkin seed oil.