Traditions. There is something incredibly comforting to know that they will be there for you next year and the year after that. A few years ago, we started an annual birthday trip tradition with a close friend. Part my birthday, part Daniel's, and part his… but really just a way to ensure that we see each other at least that one time each year. This time after many months of back and forth, we landed in California.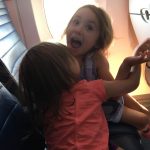 Had an awesome evening channelling Walt Disney at Griffith Park and later at Tam's for dinner.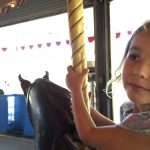 Meet Rufus who we met in front of our super cute and Airbnb.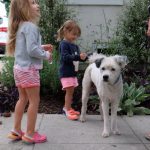 Stocked up at the most amazing farmer's market, cheese shop, butcher, and wine shop in Silverlake before heading out to Carpinteria.
These cuties!
I feel like I got nearly as much enjoyment out of watching these kids and the candy/ tattoo insanity. They even gave me a ring.