This past week was Rockport week on H&H. Some people call it the Texas Riviera, but I think our Rockport is much cooler than that. Marked by plenty of iced tea, hammock time, seafood, and simple pleasures all enjoyed under the windswept oaks. Check out the recap.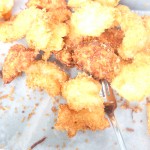 Mom and Dave's coconut & fried shrimp were the best I've ever eaten. Get the recipe!
Aunt Darlene and Uncle Dusty saved the very biggest box for us. Check out what we did with it.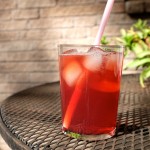 Mom served up tangy hibiscus iced tea all weekend. Find out her secret.
With a science teacher for a mom, I've been making these since I was 9. Learn how to make your own!
This recipe is a southern tradition but this version is also a family heirloom. Get the recipe!